Meet the team
Each member of the team at Collins McHugh brings a wealth of expertise to their chosen field and is passionate about what they do.
Barry Collins
Barry is the owner and managing director of Collins McHugh and has been working in the field of Corporate Social Responsibility for over 20 years. Barry has extensive experience in CR/Sustainability benchmarking, producing CR/Sustainability baseline reports and specialises in writing implementation plans for a range of clients, including FTSE 100 companies.
Barry leads on the production of client CSR Reports and has been integral to the public reporting of Speedy Hire Plc, Peel Holdings, Liverpool Airport, British Transport Police and intu Trafford Centre, to name but a few.
Rachel Vale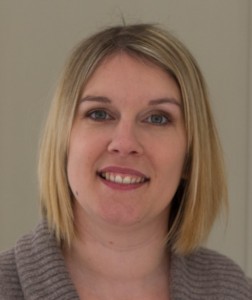 Rachel joined directly from Business in the Community, where she managed company membership, working with management boards on strategy and policy making. Rachel also has a passion for community engagement and volunteering and  increasing companies positive social impact and employee involvement. Myers-Briggs trained, Rachel has a keen interest in team building and leadership development within organisations, often linked to CSR projects.
With a history of event management, Rachel is also responsible for organising some key CSR and leadership events.

Stephen Sykes
With over 20 years of experience in environmental and quality management, Stephen advises a range of companies on their environmental performance and quality systems. Stephen also supports companies on their ISO14001, 16001 and 50001 implementation process.
Stephen leads on carbon footprinting, energy management and is also accredited to deliver the Chartered Institute of Environmental Health (CIEH) Environmental  Awareness Certificate; an excellent one day introduction to environmental measurement, monitoring and auditing.
Rob Ackroyd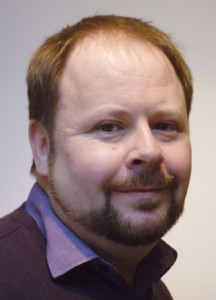 On our creative side Rob delivers our in-house design and print options and supports brand values and prioritie.s Rob's s report design can be seen on the reports page and testimony to his work, is that with each new report we design, more design work is generated!
Peter Chung
Peter is a hands on practitioner across a range of disciplines including the environment, health and safety, and quality systems. Peter designs and delivers Environmental Management Systems, Occupational Health and Safety Management Systems and Quality Management Systems.
Peter also delivers a range of certificated training including Environmental Training, Health and Safety Training, Contaminated Land Phase 1 Assessment and IPPC Permit Applications. Peter also maintains our legislative H&S and Environmental database.
Donna Dovey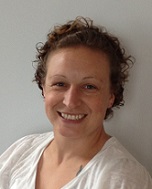 Donna runs the back office and keeps us all in check! Expertly managing all of our admin and doing the accounts, Donna is an invaluable member of the team.